Our employees and our communities are our extended family. Our family-focused perspective also means we respect each and every one of our employees. We value the integrity, creativity, dedication and diversity of ideas that they bring to work every day. We support our communities where we live, work and play. Our objective is to maintain the feeling of our family organization by uplifting and supporting our local communities. Our efforts to deliver quality and sustainable products to global customers stem from this respect for our people, for our communities, and for the planet that supports us all.

  Diversity, Equity and Inclusion
Westlake recognizes that a diverse workforce is critical to our business success and providing solutions for our customers. We encourage all employees to bring their integrity, creativity, dedication, and diverse perspectives to the table to result in better decisions and more creative solutions. We come from many different backgrounds and have had many different life experiences. This diversity is what makes us strong. We honor each other by maintaining a community where all feel accepted, respected, and safe.
To further the company's goals towards diversity, equity and inclusion, Westlake has created a 10-step diversity action plan designed to help us become an even more inclusive place to work.

  Women and Youth Empowerment
In 2020, we awarded scholarships to 98 college-bound students of employees in the United States and Canada.
Westlake believes strongly in the importance of education. 2021 was the 25th consecutive year that Westlake awarded scholarships to students of employees in North America, where our largest employee base is concentrated. Over the last 25 years, we have awarded more than $8 million in scholarships.
We specifically recognize the importance of education in science, technology, engineering, art, and math (STEAM). Westlake supports STEAM programs in our communities and provides related support to people who identify as women in the STEAM fields (women have historically been underrepresented in the manufacturing sector), in order to support their personal and professional growth.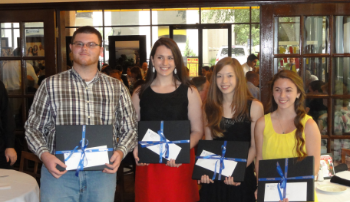 Training and Professional Development
Westlake's employee training and professional development program are expansive, with an emphasis on safety, compliance with company policies, and professional growth.
In 2020, 142,693 hours were spent on technical training, focusing on operations, maintenance and technical aspects of each of our plants.
In 2020,  38,698 hours were spent on training our corporate level management, professionals and administrative staff on job specific topics as well as key ESG topics such as sexual harassment, our global code of conduct, and antitrust law requirements.
Through our employee resource groups (called Affinity Groups), we provide our people with valuable opportunities to build community and support one another. These groups foster professional development and recognize their peers accomplishments while also offering an open forum for discussion and support.

  Giving Back to Communities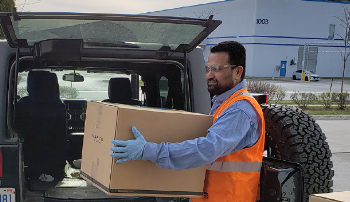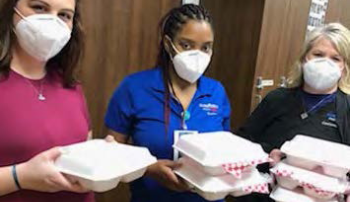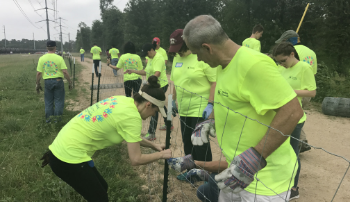 Giving back to our communities has been a passion of Westlake's since the beginning. When disaster strikes, Westlake is among the first to answer the call of those in need, particularly when it comes from our employees. Our support takes many forms, depending upon what is needed most - from philanthropy dollars to donations of goods and employee volunteering and charitable contributions.

  Additional support during COVID-19
We donated more than 23,600 N95 masks to local hospitals and emergency rooms to protect those who were fighting COVID-19 on the frontlines, as well as financial contributions in communities where we operate.
Westlake also provided financial contributions to communities in need around the world:
$1 million
to the Greater Houston COVID-19 Recovery Fund
$85,000
to the Red Cross in Northern Italy, where we have a vinyl compound operation north of Milan
$500,000
to the United Way in Southwest Louisiana's Hurricane Laura Disaster Fund

  Healthy Ecosystems
Westlake values the environment and communities in which we operate and, therefore, actively seeks to preserve and enhance fragile ecosystems in our regions.
Operation Clean Sweep, one of our key partners, is an international program designed to prevent resin, pellet, flake and powder loss, and keep pellets, flakes and powder out the marine environment. Together, we are working to achieve zero pellet loss outside of containment by avoiding spills, containing spills and/or cleaning up spills quickly if they occur.
As a result of our participation in Operation Clean Sweep and plastic handling best practices shared across our operations, Westlake reported 0 pounds of plastic powder, pellet or flake losses according to the Operation Clean Sweep Blue metric reporting requirement in 2020.

  Wetlands Remediation in Lake Charles, Louisiana
Over 175 acres of wetlands have been protected with the addition of approximately 120,000 native erosion-control smooth cordgrass plantings that were sustainably harvested and transplanted by hand in Bayou d'Inde in Lake Charles, Louisiana.
These wetlands protect fragile coastlines from extreme weather events and are now home to several animal species, such as the burrowing owl, painted bunting, wood ducks and the brown pelican. We are proud to be engaged in projects that protect our communities and make them better than we found them.
In our current report, we provide more detailed information about our social efforts, and the progress we've made over the past year. Westlake 2020 ESG Report.