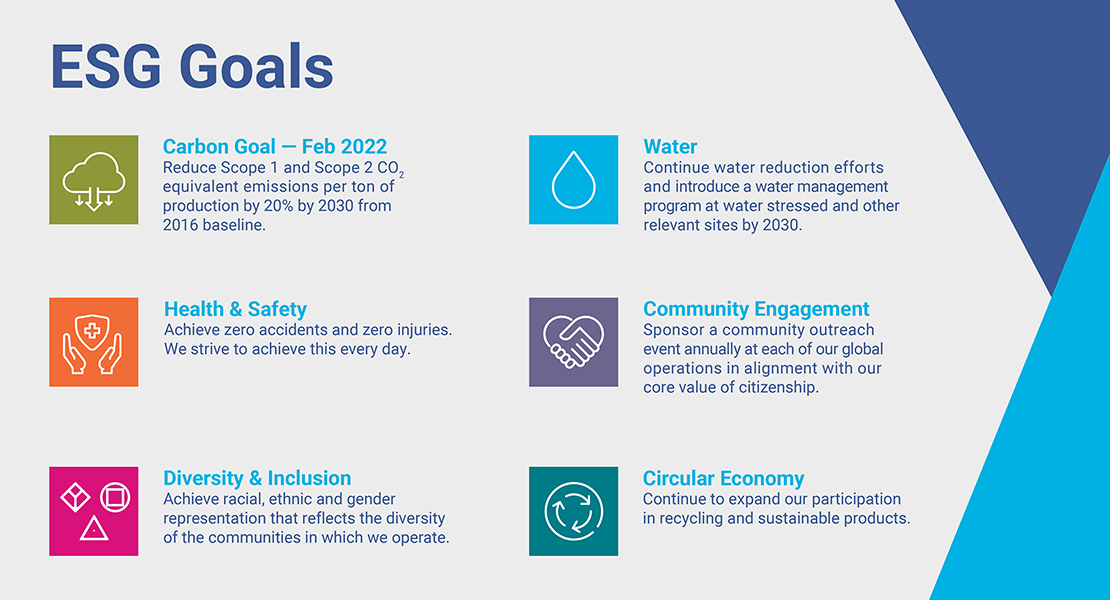 Westlake is committed to acting in a safe, ethical, environmentally, and socially responsible manner in everything we do. For us, this means being true to our company's longstanding values and focusing on what matters most.
"Our continued focus on Environmental, Social and Governance (ESG) activities led us to make significant improvements in our operational and supply chain processes for the betterment of our communities, where our people live and work, and where our products serve vital and valued purposes."
-Albert Chao, CEO of Westlake
Click here to read a message from our President & CEO
At Westlake, we aspire to continuously improve our ESG journey. We are proud of our accomplishments so far but are also committed to doing more each year to support and enhance the planet, our people, and our communities worldwide.

  ESG Report
To further our commitment to transparency, we published Westlake's sixth annual Environment, Social and Governance (ESG) report, which reports on our sustainability advances and initiatives in products and operations. This year, the report includes certain metrics established by the Global Reporting Initiative (GRI) and Sustainability Accounting Standards Board (SASB). Further, in the fourth quarter of 2022, Westlake performed a Task Force on Climate-Related Disclosures (TCFD) Gap Assessment, and the 2022 ESG report includes the company's first TCFD disclosures, thus laying the groundwork to work toward reporting against the TCFD standards.
The report provides progress on the company's goal to target a 20% reduction in its Scope 1 and Scope 2 carbon-dioxide equivalent (Co2e) emission per ton of production by 2030 from a 2016 baseline. As of December 31, 2022, we achieved a total reduction of 18% in Scope 1 and Scope 2 GHG emissions intensity from our 2016 intensity baseline. We continue to research economically feasible technologies, which could help us establish a path to reach operational net zero carbon on or before 2050. It also includes Westlake's five new ESG goals – for water, health & safety, community engagement, diversity & inclusion, and circular economy.

  Westlake's Five Pillars of ESG and Material Topics
Our materiality assessment identified 14 ESG topics as particular areas of focus for our company and our stakeholders. We consider these top 14 material topics and our related efforts under our five ESG pillars.
RESILIENCE
Climate change + energy
Cyber security
Competitiveness and reliability
Ethics and compliance
OPERATIONS
Air quality
Environmental compliance
Waste and circular economy
Water and Effluent
PRODUCTS
Product safety + stewardship
Process safety and emergency response
PEOPLE
Diversity + inclusion
Health and safety
COMMUNITY
Community engagement + impact management
Value generation and distribution
Learn More About Our ESG Commitments