Our pursuit of continuous improvement in operations, safety, efficiencies, and environmental improvement knows no bounds. We are focused on improving our safety efforts, reducing our footprint, responsible waste management and water use, sustainable product innovation, and circular economy solutions.

  Operational, Chemical and Worker Safety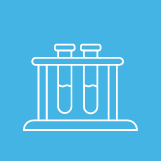 For Chemical Safety Management, Westlake has a standardized chemical approval process. Before each chemical is brought on site, the hazards associated with the storage and use of the chemical are evaluated by the Health, Safety and Environment (HSE) department. Any special precautions, training or equipment that are required are conducted and utilized prior to using the chemical. If acceptable risk mitigation cannot be implemented, the chemical is not approved and alternatives must be found.

  Operational Safety
Drive to Zero is our safety commitment to each other. Safety is the number one priority in the workplace and our plants across the globe. Westlake is committed to ensuring our operations and people are kept safe in all plants.
Our safety efforts translate into an overall injury rate that is below the industry average. Our safety record consistently ranks Westlake in the top quartile or 25% of performance for our industry categories. We held our Days Away, Restricted and Transfer (DART) rate flat and reduced our Total Recordable Injury rate by 13% YoY from 2019 to 2020. This low injury rate was achieved through Westlake's commitment to safety procedures and mitigation of operational concerns.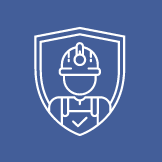 Process Safety Management (PSM), and Health, Safety and Environment (HSE)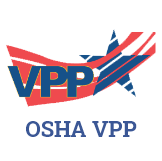 Process Safety Management (PSM) requires consistent application of best practices across plants and manufacturing operations. HSE plays a pivotal role in overseeing all related policy protections, risk identification, and other aspects of our business — to keep our people healthy and safe. Westlake's HSE and PSM processes are audited at all sites globally every three years.
We are proud that three of our U.S. plants — plants in Lake Charles, Louisiana, Longview, Texas, and Calvert City, Kentucky — have attained Occupational Safety and Health Administration (OSHA) Star status under its Voluntary Participation Plan (VPP) for their safety and health management systems

  Energy Use, Air Quality and Emissions
We continue to enhance our efforts at collecting and disclosing our carbon footprint. This is the first year Westlake has included carbon emissions attributed to the building products segment in our reporting. Despite the inclusion of this new segment, we saw a decrease in total Scope 1 and Scope 2 greenhouse gas emissions by 8.73% despite an increase in production of 4.84% from 2016 to 2020.
Our total energy usage in 2020 was 187,905,221 MMBTUs. The inclusion of our building products data for the first time in 2020 resulted in more energy intensive processes and represented approximately 95% of our increase in per ton production energy usage. However, we were able to make some progress in total energy savings through strategic continuous improvement efforts — we saved a total 1,063,094 MMBTUs of energy in 2020 through maximized heat recovery projects, optimized fuel usage and reduced excess flare emissions. These projects also have positive environmental impacts, including improving air quality.
Our rise in MMBTUs per ton of production also rose in 2020 due to the impacts of significant hurricanes and other natural disasters affecting the Lake Charles, Louisiana area, as we used energy to repair damage, clean, and start-up operations rather than to make products.
We acknowledge that our core operations require significant energy use. Therefore, we seek to continually reduce the carbon intensity of our operations by focusing on the optimal feedstocks for energy as well as our ethane processing and downstream chemical engineering processes.

  Responsible Waste Management and Water Use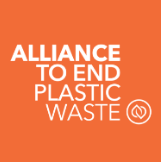 Waste reduction is always a key consideration. At Westlake, we understand the importance of transforming waste into inputs. Westlake has waste collection and tracking practices in place, which follow how and where waste is being disposed locally, including hazardous and non-hazardous solid waste. In 2020, we implemented several new projects, including increased materials recovery, automating raw material forecasting, and increased materials reuse opportunities that drove a savings of 15,768 tons diverted from landfills or incineration.
In 2019, we began tracking our total non-hazardous and hazardous waste metrics. While it is too early to report trends, we believe 2020 is an anomaly given the production disruptions and maintenance turnarounds due to the Gulf Coast hurricanes.
Our DaVinci Roofscapes business recycles 1 million pounds of waste per year. Westlake's environmental initiatives have enabled DaVinci to recapture almost all of its scrap waste and reprocess it, resulting in a net zero-landfill scrap from our facility.
Westlake joined The Alliance to End Plastic Waste (AEPW) in March 2019 to reduce plastic waste in the environment, particularly in the world's oceans. AEPW is a coalition of 50 companies from the plastics and consumer goods value chain aligned to work to eliminate plastic waste in the environment and demonstrate projects that create and extract value from plastic waste. Westlake has made a $5 million commitment to advance the end of plastic waste and continues to be involved in multi-stakeholder projects.
Water is an essential resource for everyone. In our business, water is used for steam generation, cooling and even incorporation into some of our products. We continuously seek to reduce water usage in our plants throughout the world. We are investing $7 million into water recycling operations. In addition, we proactively seek to replace control valves and control steam leaks to improve efficiency and reduce water loss. Through these efforts, we have achieved significant year-over-year reductions in water usage during the past six years. In 2020 alone, with the addition of new control valves, leak improvements, system modifications and upgrades we were able to save 31,889,182 gallons of water and coupled with broader efficiency efforts we reduced our total water usage rate by 4.38% from 2019 despite increased production and associated water intensity.

  Sustainable Products
Low-Carbon Caustic Soda
Westlake's Vinnolit subsidiary brought to market in 2021 a first-of-its-kind low carbon caustic soda. Caustic soda is an essential ingredient for the production of many materials, ranging from detergents, construction materials, food packaging, pharmaceuticals and water treatments products. Vinnolit has been producing caustic soda in chlor-alkali electrolysis exclusively with the energy-saving and environmentally friendly membrane process since 2009. Since the central process step is electrified, power from renewable sources can be used to save CO2 emissions by displacing fossil fuels. Vinnolit will offer third-party certified climate-friendly caustic soda utilizing renewable energy Guarantees of Origin (GOs). The CO2 footprint of this low-carbon caustic soda from the Gendorf and Knapsack (Hürth) sites, which was introduced to the market under the brand name GreenVin™ — is reduced by more than 30% compared to conventional Vinnolit caustic soda. The CO2 footprint taken as a basis was calculated by sustainable AG in accordance with the ISO 14067 standard. Review and certification are carried out by our third-party auditing partner TÜV Rheinland. Due to the extensive use of caustic soda, this development presents a far-reaching opportunity for Westlake customers to enhance the sustainable qualities of their products.
Aspire Vinyl®
"Aspire Vinyl" compounds are the market's first phthalate-free, bio-based compounds with improved performance at a price that is equal to its traditional non-sustainable counterparts. The Aspire Vinyl family of compounds contains more than 35% renewable content and is specifically designed to enable our customers to meet their sustainability, product performance, and economic goals without compromising product quality or processability.
Bio-based solutions for building materials
In collaboration with vendors providing bio-based solutions with 25% bio-based content, Westlake has identified a bio-based plasticized PVC compound that can be incorporated into the production of electrical wire coating to improve flexibility.
Post-Consumer Resin (PCR)
Westlake is developing solutions for customers to sustainably utilize PCR in producing many essential or important everyday materials, including food overwrap, medical packaging, retail bags, trash bag resin, PE milk carton coating and pallet-shrink wrap.
One-pellet solution
The company is testing a one-pellet solution for its clients that will enable development of post-consumer resin (PCR) products without degrading the physical properties of the material. Westlake is currently in stage three trials of the one-pellet solution with several customers, with the trial process depending on each customers' specific application of the product.

  Circular Economy Solutions
At Westlake, we proactively seek to innovate to advance a circular economy, which aims to keep resources in use for as long as possible to maximize their value. Areas of focus that offer the most potential for creating value are described below:
Customizable engineered solutions: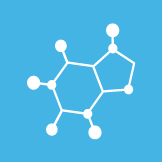 Extract plasticizers for reuse
The company has utilized a proprietary process to extract plasticizers from unusable items to be reused in a new product or compound.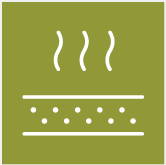 Reduce odor when using recycled materials
A large hurdle for the application of PCR is odor from residual contaminants, limiting the sustainable compound's use in certain client products.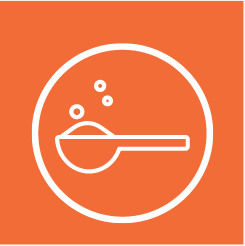 Incorporate more biodegradable additives:
Westlake is researching the application of biodegradable additives in collaboration with suppliers.
Plastic Recycling and Reuse:
Vinnolit, a division of Westlake with five PVC and caustic soda plants in Germany, has partnered with 10 European organizations in the EU Circular Flooring Project, which aims to enable environmentally friendly recycling of postconsumer PVC floor coverings. The EU-funded consortium is developing an innovative plastic recycling process, CreaSolv, to separate PVC resins from plasticizers in used flooring, and create granules for re-use in new floor covering products. Vinnolit is providing expertise in polymer analytics and testing for evaluating the PVC recyclate and potential use applications. We look forward to bringing this flooring solution and others to market over the next decade.
In our current report, you'll find more detailed information about our efforts, how we measure our overall environmental footprint, and the progress we've made over the past year. Westlake 2020 ESG Report.